Four Strangers, Three Faiths, and One Extraordinary Escape to Freedom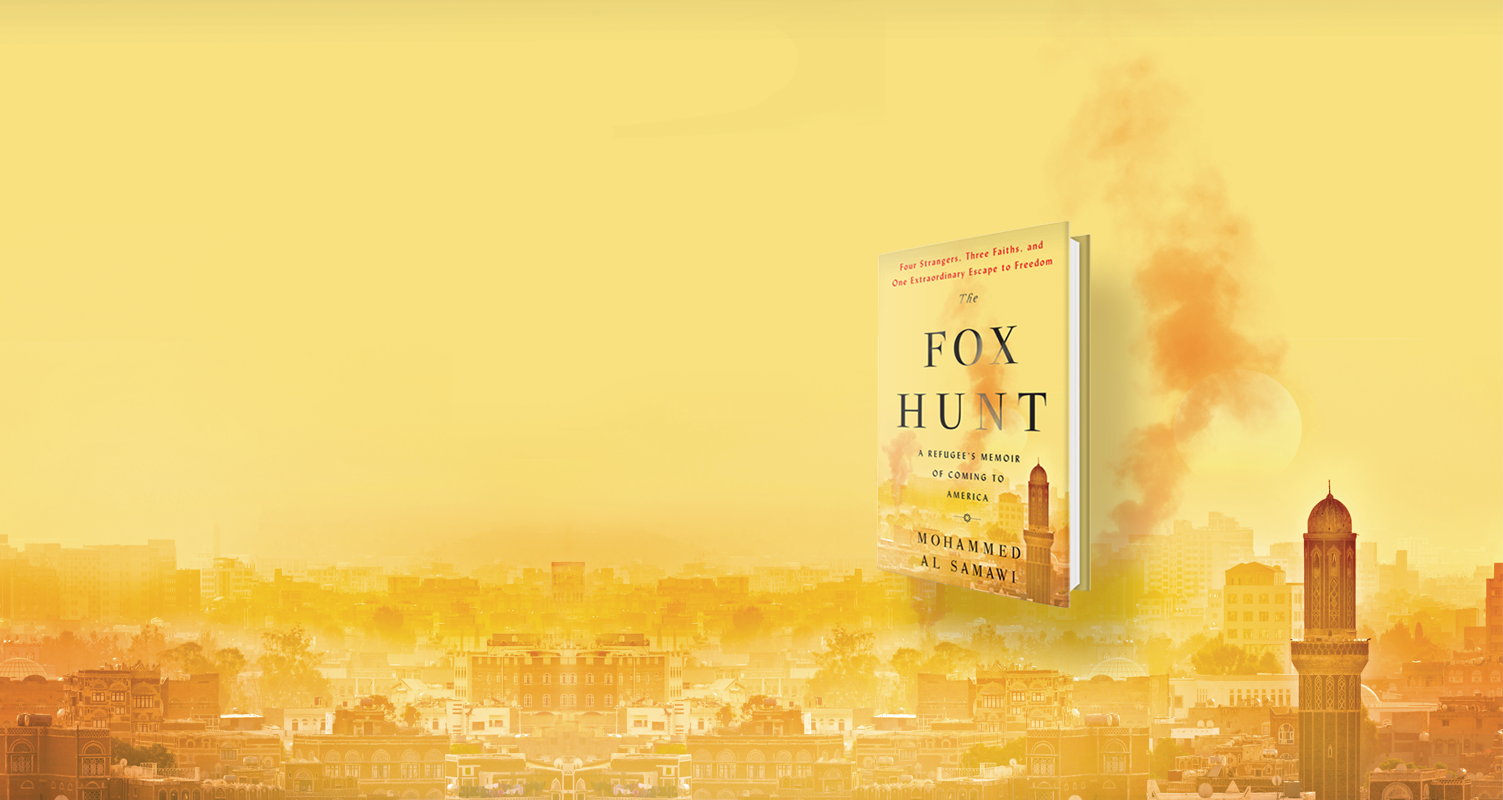 A young man's moving story of war, friendship, and hope in which he recounts his harrowing escape from a brutal civil war in Yemen with the help of a daring plan engineered on social media by a small group of interfaith activists in the West.
Reviews & Media
"Nail-bitingly suspenseful... Al Samawi's ultimate escape is inspiring, as is his determination to continue to work for international peace and understanding. Illuminating and essential reading."
--Booklist (starred)
Mohammed's story
Watch Mohammed tell his story as part of the "Leap of Faith" series on the Today Show with Megyn Kelly. He is joined by the interfaith activists who came together to help him escape from war-torn Yemen.
Buy the Book
Purchase your copy of The Fox Hunt at any of the following online retailers: